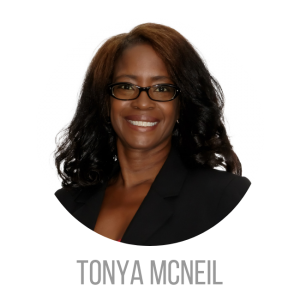 Originally from San Diego, CA, Tonya moved to Ohio and earned a bachelor's degree in business management from the University of Cincinnati. After graduation she took on additional studies in accounting that helped her to work in a fast-paced, corporate environment for over 15 years as an staff accountant and advancing quickly in her field as a Senior Tax Accountant.  Tonya has worked as a real estate investor for over 5 years.  She has worked with new construction builders, real estate investors and first-time home buyers who purchased their new homes through land contracts and lease options. Determined to start her own business, she joined Keller Williams and the Preferred Ohio Team in September 2019.  She is excited to be a part of the Preferred Ohio Team which provides her a wealth of resources to provide her clients with the best possible experience. Tonya's college education and investor knowledge also provides her with valuable skills that she uses daily in real estate negotiations, educating home buyers and sellers to effectively market team listings.
Additionally, she is a Certified Probate Real Estate Specialist helping family members sell the homes of a recently lost loved one bringing the family peace of mind throughout the selling process.  She works with attorneys, executors, and personal representatives to manage and sell probate estates throughout Ohio.
Tonya currently resides in Lebanon, Ohio with her husband Gavin and their daughter Hannah.  She enjoys playing tennis, bike riding and traveling.  Tonya proudly volunteers as a choir member and Sunday school teacher at Life Changers Church in Fairfield, Ohio.
Tonya McNeil, Realtor Sales Partner
Direct: 513-704-8134
Email:  Tonya@PreferredOhioTeam.com