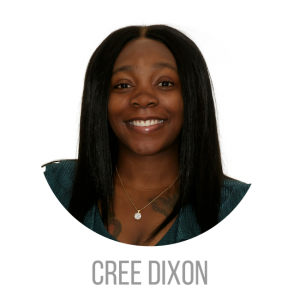 I've always had a strong drive and loved the idea of helping others. The young me wanted to be the next Clarence Thomas. The teenage me wanted to be a real agent and help people find their dream home and business space. I started working at the age of 14 and have not turned back since. I realized customer service was my niche when I worked for Kroger as a bagger in high school. From Kroger I went on to become a cashier at Fun Factory Roller Skate and stayed there until I went off to college. While at the Fun Factory I was promoted to party hostess to adding on the title of hostess trainer. Throughout college I picked up different positions continuing to develop my customer service skills. I eventually went on to become a contractor with Fifth Third Bank as an administrative assistant and decided it was time to pursue my dream as a real estate agent.
I graduated from Woodward High school at the top of my class, ranking number nine out of approximately 90 students. I attended Central State University my freshman year of college and eventually ended up at the University of Cincinnati where I graduated with my Bachelor of Arts in Philosophy. One of my favorite philosophers is Friedrich Nietzsche, " There is always some madness in love. There is also some reason in madness." I recently have become a mommy to beautiful, funny, and smart  baby boy named Cosmos and newly engaged to the love of my life, Cos. I am a strong believer in the sky being the limit and my big why is my family and my personal goal of reaching for the stars.
Being a real estate agent will help me reach for those stars I have always dreamt about. I know with my drive and love for people I will become the best real estate agent that I can be. I grew up in the city of Cincinnati and I would not have it any other way. It is a beautiful city with amazing opportunities and a lot of real estate for people from all demographics can enjoy. If you can think it, you can achieve it! and Cincinnati is the place to be.
Cree Dixon, Realtor Sales Partner
Direct: 513-225-5396
Fax:  513-759-0100
Email:  Cree@PreferredOhioTeam.com