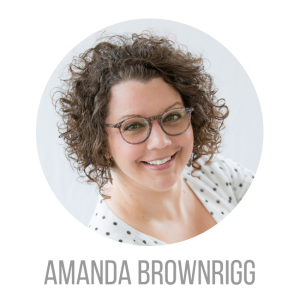 Amanda has lived in Ohio her entire life and grew up in the business world helping her dad at his pharmacies he owned in Southeastern Ohio from the day she was born. Literally his sign read "New pill just arrived." As a young girl she would walk from school almost everyday to help with anything she could within her dads pharmacy. From that point on she knew she loved being apart of something great and loved talking with all walks of life within her community.
Before jumping into the real estate business, Amanda was a Registered Certified Pharmacy Technician in the State of Ohio for the past 12 years. She has worked in retail, hospital, and insurance pharmacies along the way getting to know all her peers and continuing friendships. For the past 5 years Amanda wanted to become a real estate agent, but finally took the plunge this past December.
Amanda and her family has called Southwestern Ohio mostly Warren County since 2007. When not working Amanda enjoys spending time hanging out with her husband and three boys. Two of which are grown and one who is still in high school. Her favorite season is football, which in turn means fall. Friends and family are a given in her life as she adores all of them. Two years ago she and her family built their dream home and that's where her love of designing and decorating took life. Her husband wishes she would decorate other peoples homes so she will stop spending their money! She also enjoys boating, back country roading, and concerts where she can sing her little heart out!
Amanda is excited to be apart of Keller Williams and the Preferred Ohio Sales Team. Since joining the team the resources provided to her have been phenomenal and will help her clients receive the best possible experience they deserve plus an added bonus of humor from Amanda. She will absolutely, positively make you laugh through the entire process as you could say her personality is that of a comedian. She looks forward to helping many families and individuals with their real estate needs throughout Northern Cincinnati and Warren County.
Amanda Brownrigg, Realtor Sales Partner
Direct: 614-507-4082
Fax:  513-759-0100
Email:  Amanda@PreferredOhioTeam.com